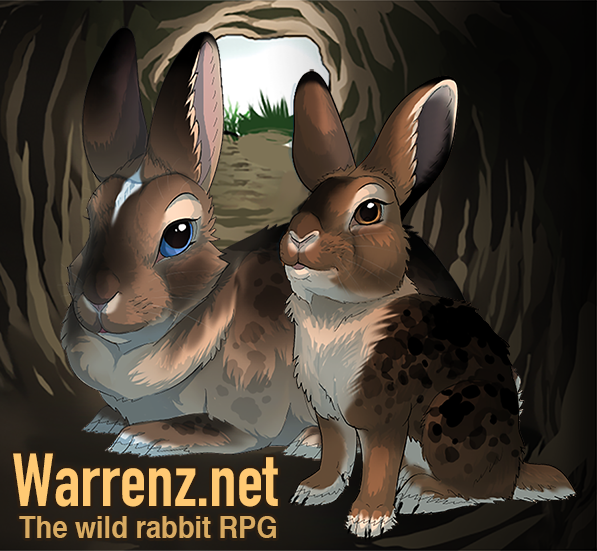 Warrenz.net
Welcome to Warrenz, an online multiplayer world of wild rabbits and wilder stories! Create an account and build a warren that will help you explore a world filled with mythical creatures, humans, and war. Fend off other rabbits and predators, forage for food, and kindle litters to raise the next generation of fighters and foragers. Learn the lore of the land, meet other players, join clubs, and make friends. There are lots of Magnificat places to go and creatures to find, and you'll never see the same rabbit twice!

Although we love our fantasy colored bunnies and creatures, Warrenz also features realistic genes and alleles in rabbits from Self, Tan, and Agouti to Vienna. We have most realistic colors including but not limited to Chestnut, Opal, Cinnamon, Lynx, Tortoise (Black, Blue, Chocolate, and Lilac), Broken, English Spot, Dutch, Vienna, Sable, Smoke Pearl, Sable Marten, Tan, Sable Point, Sallander, and many more!

Warrenz is a go at your own pace, no-stress, low commitment browser game that offers challenges to both casual and more serious players. There are no downloads needed to play. You can pick up any time and play if you have an Internet connection (it doesn't have to be a fast one) on any device. The game is designed to be cross-compatible and user friendly.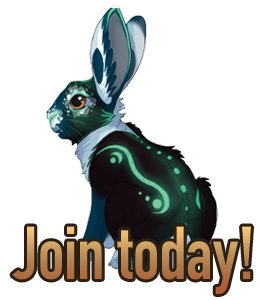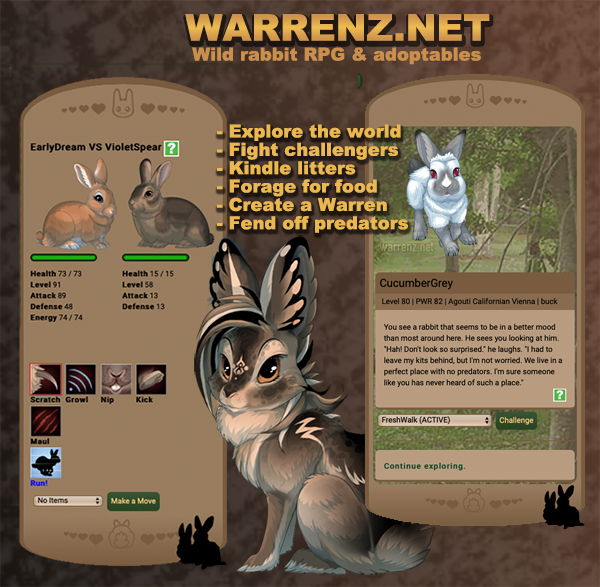 Random Bunnies
Social Media
Join us on social media for feature updates, contest winner announcements, and sneak peaks for future features and bunnies! Give us a like or share to spread the word—you can even win some nice rewards by sending our referrals (see your settings page after loggin in).

Whether you are logged in or not, you can also join us on Discord by clicking the Discord icon in the lower righthand corner. We have an active community and staff.